Download NightClock Shaker now for FREE!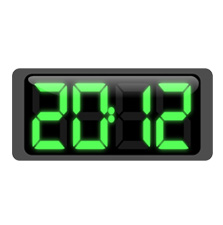 Just shake it! And NightClock Shaker will appear on your screen, showing the current time and date in your favourite color in a fancy Digital Clock look!
It couldn't be more simple. You don't have to search for the app symbol to start it. Shake it, and it will start automatically. Even if your screen is turned off.
And the best is: It's completely FREE!
You can customize almost everything. The color, what information will be shown on your screen.
Try it out now, you won't regret this!